WELCOME TO THE
GS-911 INTERACTIVE
SOFTWARE DEMO
Experience an introductory simulation of using the ultimate diagnostic tool for BMW Motorcycles.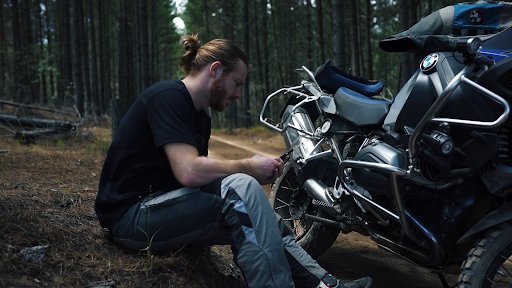 devices
In this demo you will be using GS-911 on an R1250GS Adventure with your UNKNOWN device. Open this page on a Smartphone for the Mobile experience, or on a Windows/Mac/Linux PC for the Desktop experience.
travel_explore
Understanding your bike is an adventure! Start off by performing an Autoscan . From there, go ahead and discover what GS-911 can do.
warning
The demo does not remember any changes made by using functions such as clear fault codes, set vehicle date, reset adaptations, etc.
info
Visit hexgs911.com for a full list of GS-911's diagnostic functionality.